The Princess and Her Pathetic Pet
Another fresh week and time to see a brand new divine bitches update here today. This week's mistress is here to impress and you will adore here. She's one smoking hot babe with long jet black hair and she knows how to deal with disobedient pets. That's what you get to see today. So let's just watch the show start as the lady has two guys that have been naughty on her hands and she needs to tend to them to make an example too. You have seen her here before in similar circumstances in our galleries so you know what she can do. So let's see her having fun with making her slaves have some gay sex for her too in this show!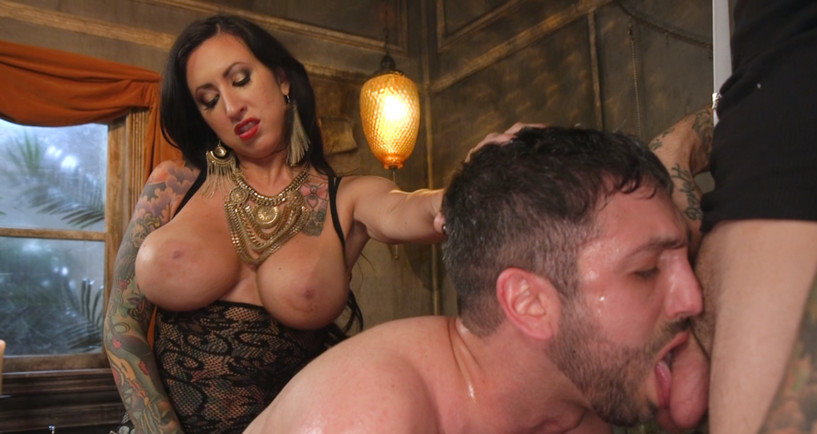 You know that we always have the best of the best BDSM content here with ladies in control and every week there's a brand new gallery all ready to be showed off. This one is just as hot as the rest and as you can see, she has one dude sucking the other dude's dick with a passion and making him put on display some nice oral. All the while she gets to fuck him in the ass with her strap on and make him moan in pleasure. So yeah have fun with it all, as you know that this is the best place to go to when you want to see some juicy femdom scenes. We'll return as per usual next week and you can also check out the past scenes for more action!