Taking Down The Douchebag
Well hello and welcome back. You are here to see more divine bitches aren't you? Well we have quite the surprise for you in this one as you can get to check out a beautiful blonde babe with short hair in action for this afternoon. This hot mistress is one that likes to show off to men what a women with willpower can do and this guy? well today he learned that cat calling isn't nice with her help. She decided to play along with his whistling and stuff when she walked down the street and easily managed to seduce him to come to her place. So sit back and watch her in this divinebitches scene teach him a lesson as she fucks him anally with her strap-on!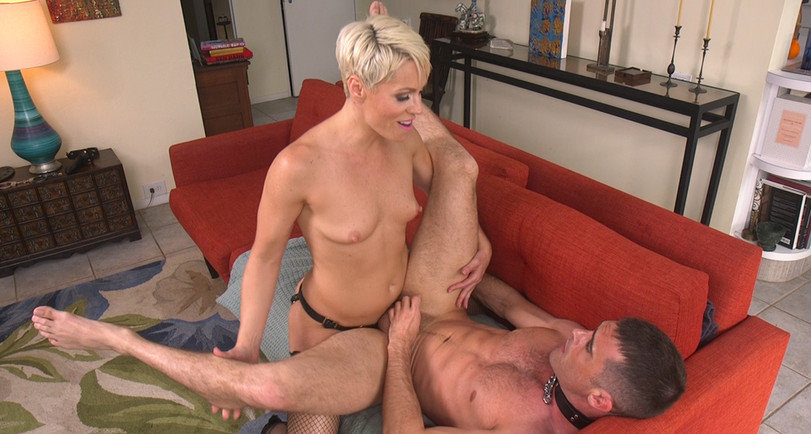 Turns out that it was really easy for her to put on the sub collar on him and just do whatever she wanted to him. You see, once she started to undress for him he was quite smitten and willing to do anything for her. Sure enough, since it was time to punish him for being naughty, you can see her laying him on his back on the couch and then with those legs spread nicely, watch her pumping his ass hard style with her big dildo that she has. She makes him moan and cum multiple times as she plows his ass and it seems that he learned his lesson and that this cute and sexy mistress just got herself another pet too. Anyway, see you next week with more!